Eifel and IJssel December 2014
From 26 until 30 December Laura and I are in Burgbrohl, a little village in the Eifel, and then a day in Deventer, on the IJssel. Click on a photo for enlargement.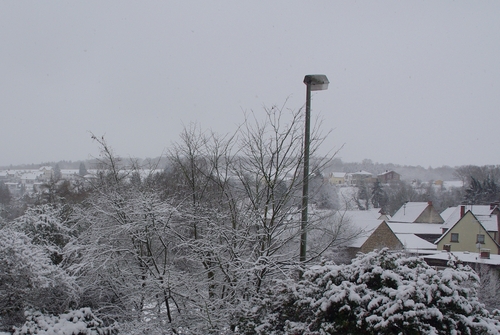 We have rented an apartment in Burgbrohl in the Vulkaneifel. Cheap and very nice. When we wake up on the first morning, it appears to have snowed that night. This is the view of the village from our front door.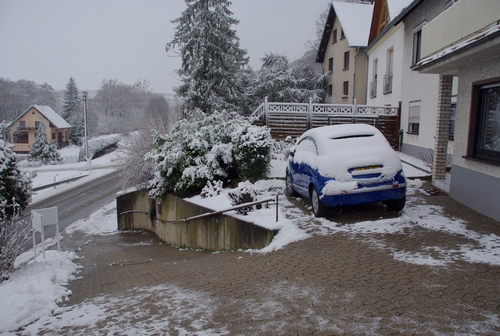 On the right are our car and the apartment, and on the left is the steep driveway to the house. Luckily the driveway has already been cleared of snow, and our host shows us where to find the road salt. Without that it's impossible to drive here.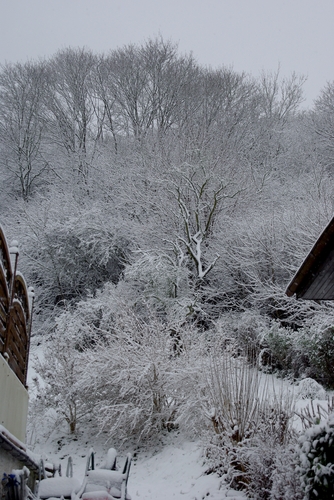 Immediately behind the house is a steep hill.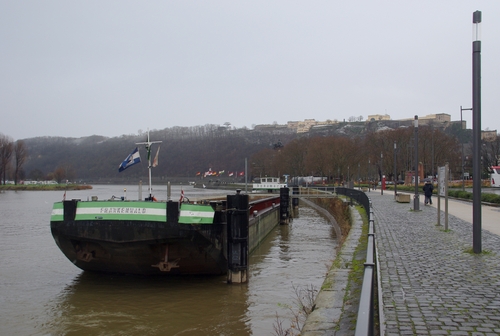 We visit Koblenz. On this photo we are standing at the Moselle, and we see it debouch in the distance into the Rhine ("Deutsches Eck").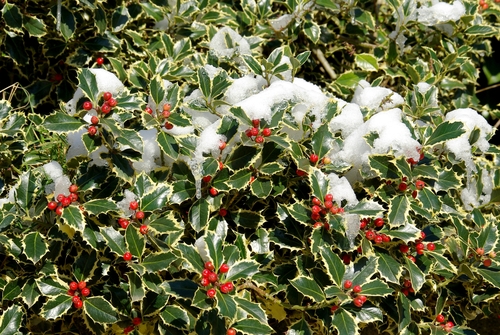 Christmas scene along the road.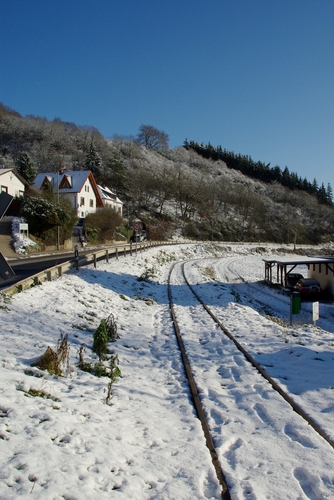 The railroad tracks belong to the Vulkan-Express, a touristic train route.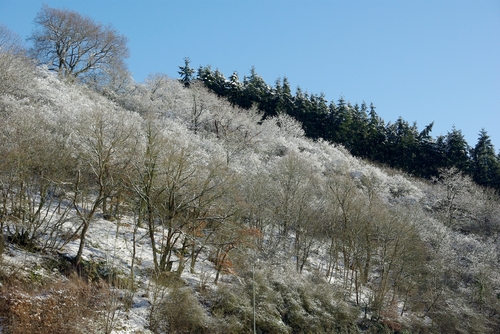 Snow landscape.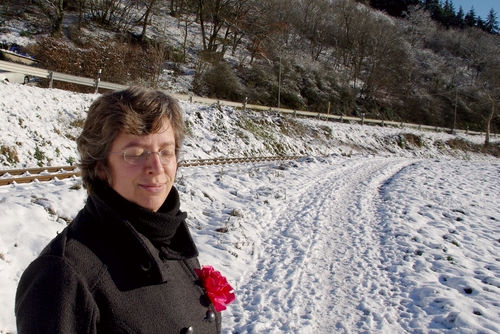 Laura in the snow enjoying the...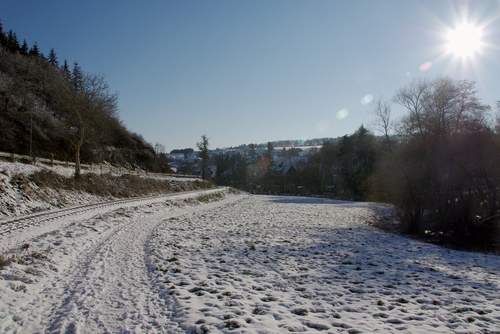 Winter sun.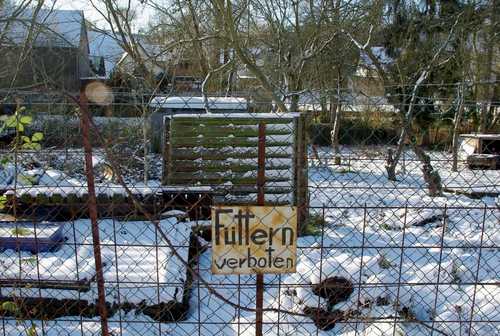 Would you please refrain from feeding this fenced rubbish. Thank you.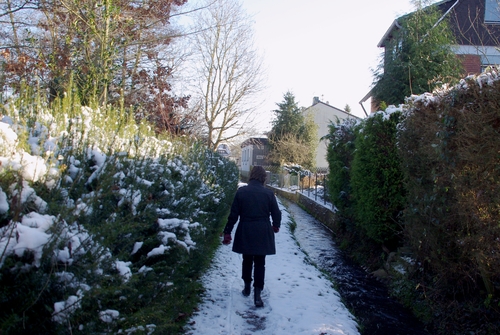 Laura is walking along a creek in the village Burgbrohl.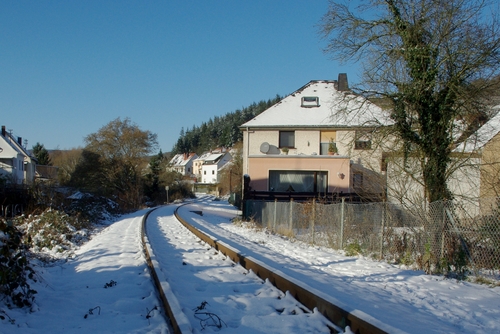 Narrow-gauge single track without an overhead wire is quite photogenic, especially in snow.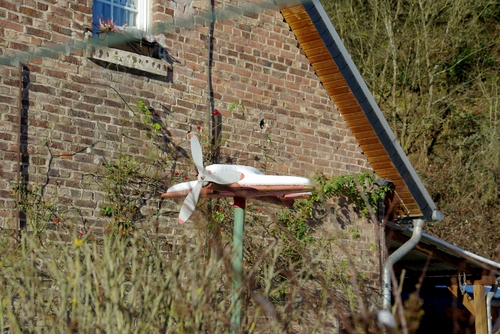 Snowy weather vane.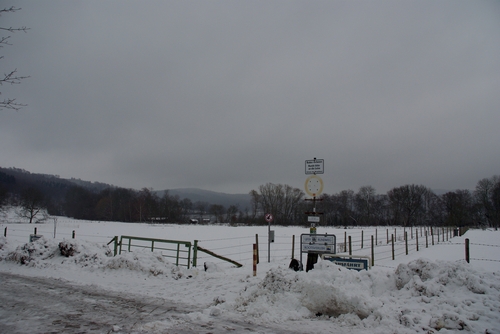 Path to the crater lake Laacher See. It's the next day and it looks like it's going to snow some more.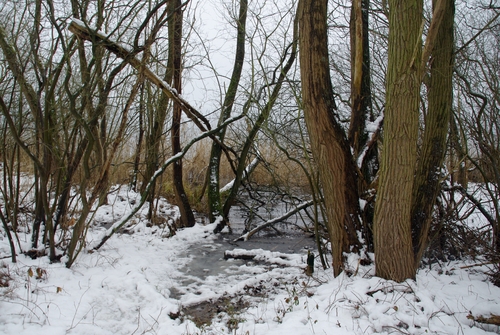 We can see the lake through the trees.





It starts to snow.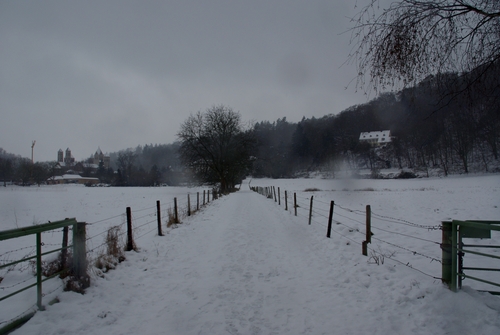 The path from the Laacher See to Maria Laach Abbey (in the distance on the left).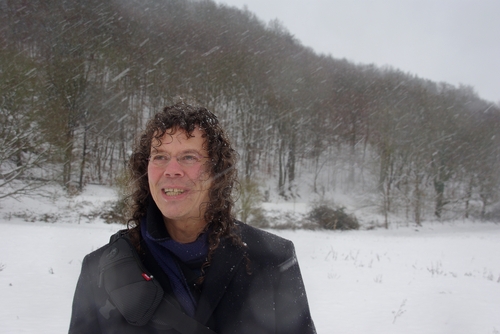 Me (photo by Laura).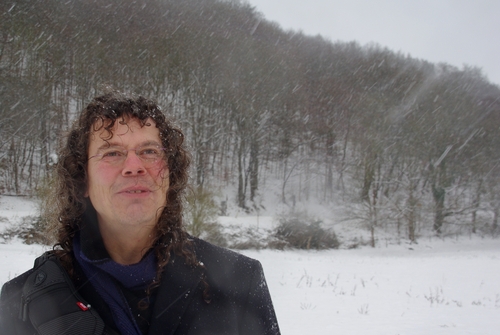 Me. It has started to snow quite hard now (photo by Laura).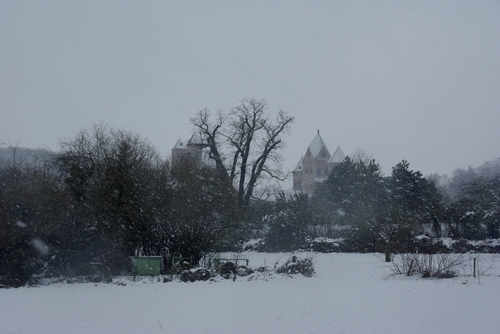 Maria Laach Abbey.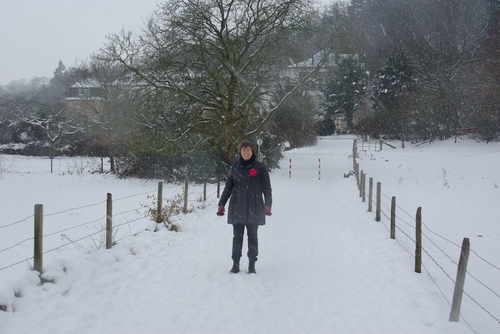 Laura.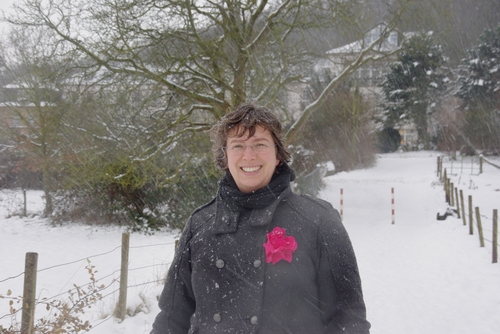 Laura.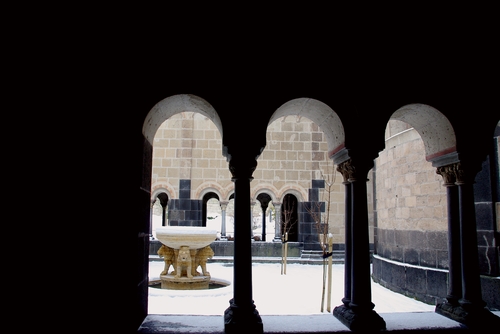 Courtyard in the abbey (photo by Laura).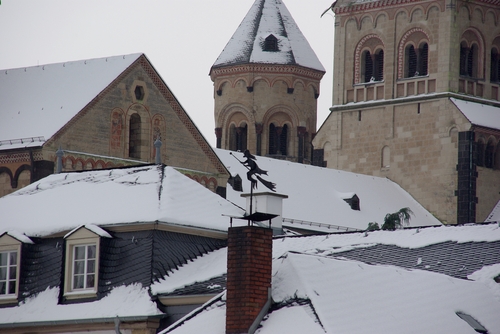 A witch as weather vane on the abbey.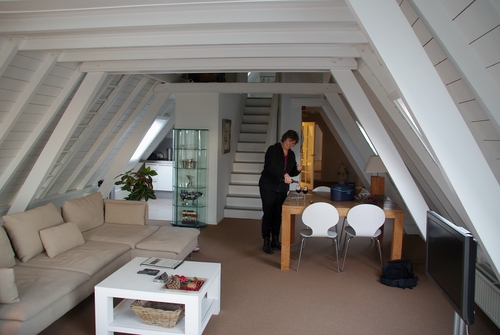 We decide our holiday isn't over yet, and so we book one extra night in Deventer. Hotel De Vischpoorte offers us an upgrade, and provides us with this huge attic, actually an apartment, complete with a kitchen and a view of the river IJssel.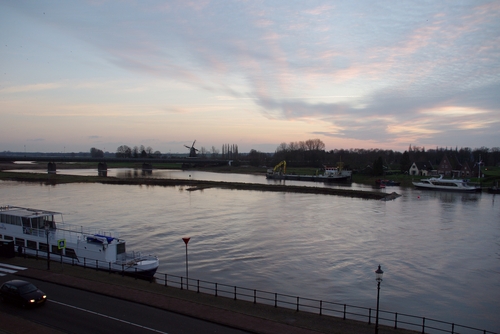 View of the river IJssel.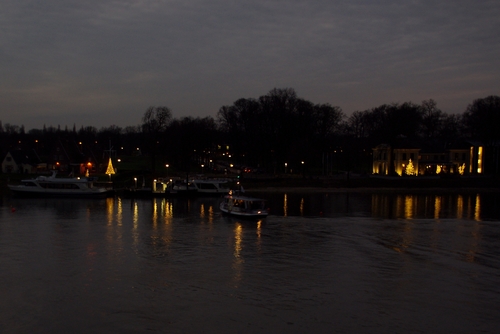 View of the IJssel by night.